The Internet of Things (IoT) solutions company Krakul developed a fully automatic rollmassage machine for the Beautiful Me rollmassage franchise, now being sold to Brisbane, Australia.
According to Jaan Hendrik Murumets, CEO of Krakul, cooperation with Beautiful Me is an excellent example of how almost all areas of life can be made smarter using the IoT and thus increase the company's export capacity. "Especially during the pandemic, there was a growing interest in developing products that would reduce human contact. However, people still wanted to get a massage or take care of their health, and smart rollmassage devices are a growing trend not only in Estonia but worldwide," said Murumets.
The customer only needs to book a time slot through Beautiful Me's website or app to schedule an appointment. The device will start automatically as the booking system is connected to the smart rollmassage machine. "The device knows which client it is, welcomes the client by name, and then begins the programme. You would only need to contact customer service when you would like to make special choices, for example, choosing a higher speed. When revisiting, the smart rollmassage machine starts the programme selected previously," explained Kee Abel, the founder and owner of Beautiful Me.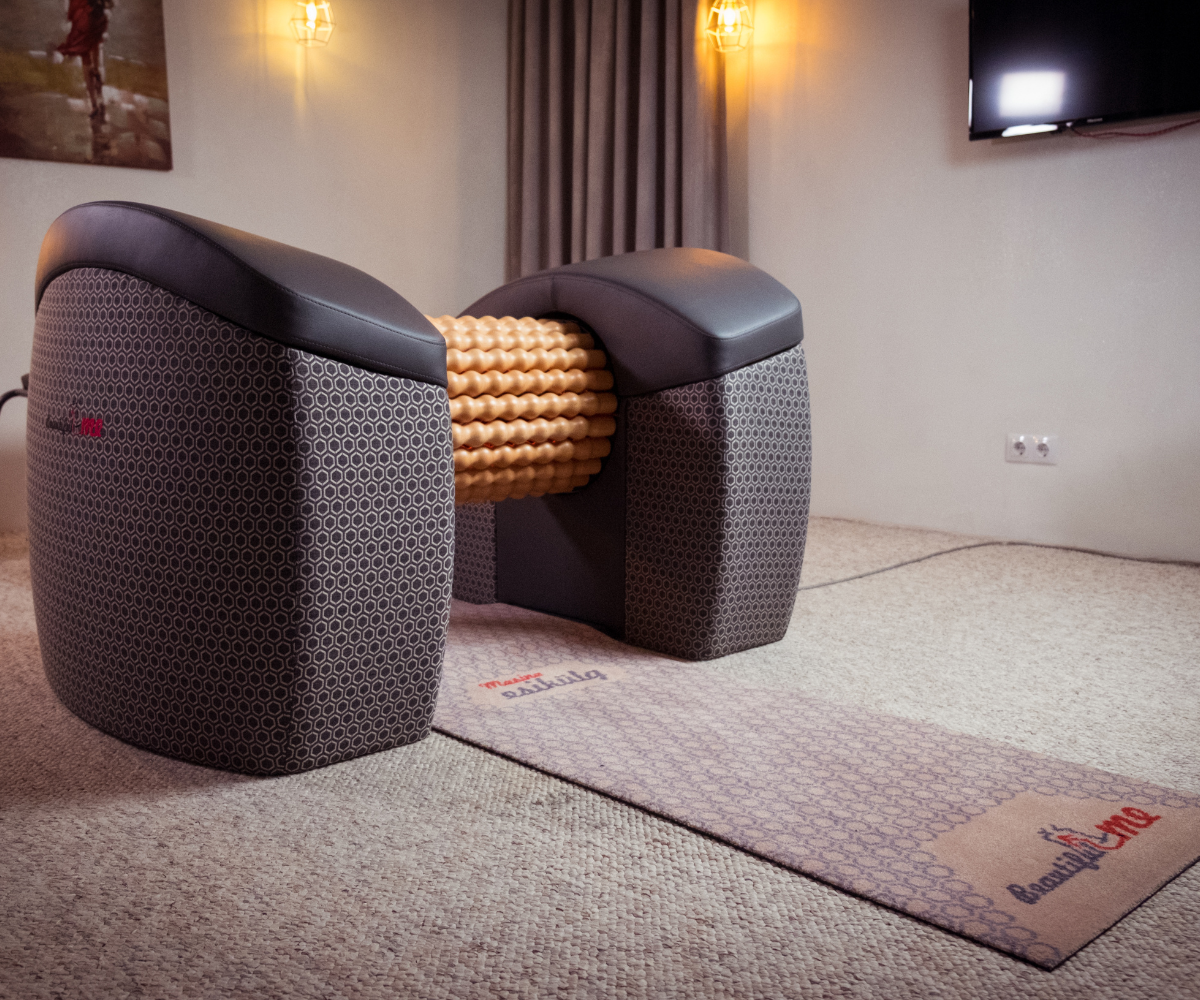 Krakul and Beautiful Me have now finished another development that shows the client the number of calories burned during the session. "The electronics developed by Krakul controls the speed of the smart rollmassage machine, which the customer can adjust accordingly. Based on the speed and the intensity of an ultraviolet lamp, the device calculates the calorie consumption – the faster the machine works, the more calories are consumed," explained Jaan Hendrik Murumets, CEO of Krakul. It has been estimated that one person consumes around 400 kcal during an hour session.
Beautiful Me salons are in seven cities across Estonia and have franchises in Sweden, Finland, and Australia. The automation of the smart rollmassage device has been developed by Krakul, and the massage machines are manufactured in Saaremaa.
You can read a case study about the Beautiful Me rollmassage development process here.
Contact:
press@krakul.eu