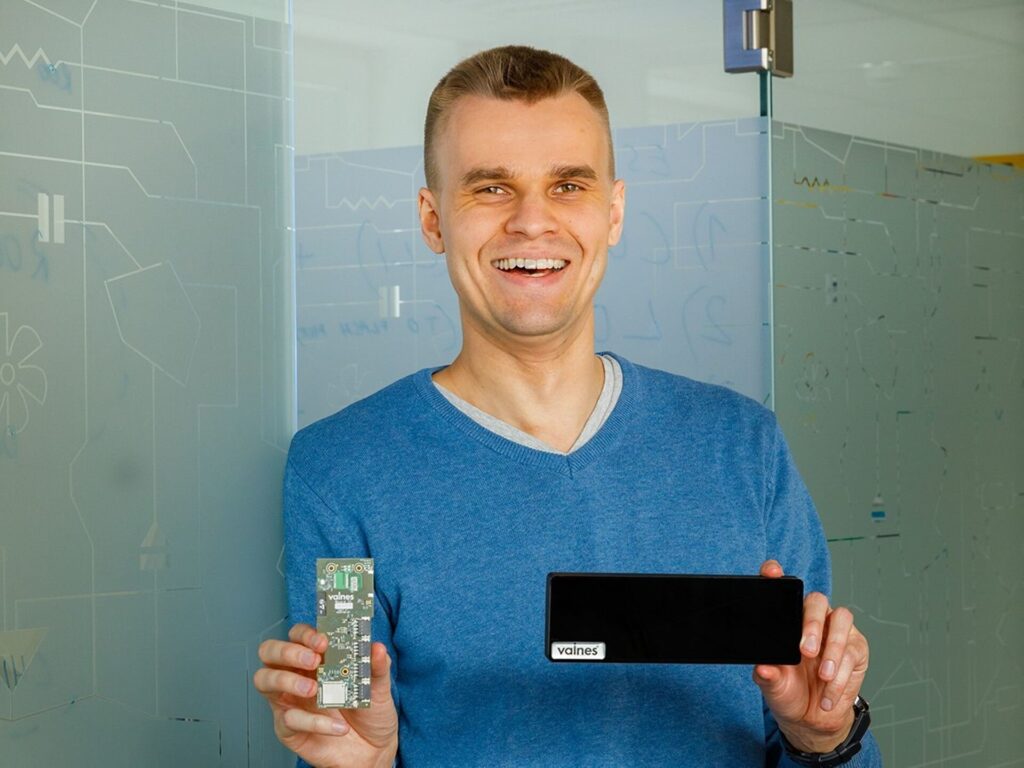 Äripäev first published the following interview in Estonian. Original author – Maarja Karlson.
In almost eight years, Krakul has grown to a turnover of one million euros and created solutions for more than a hundred global projects, including Starship's parcel robots, Bikeep's smart bike parks and WeCheer.io's smart beer bottle openers.
After graduating from high school, Jaan Hendrik Murumets studied IT at the University of Tartu for one year and then, like many young people, realised that this was not quite the right field. After that, he started studying mechatronics at the Tartu Vocational Education Center, but even before graduating from school, the founder of Krakul, Markus Järve, invited him to work for the company.
"I had been working in Krakul for some time when I felt that I still wanted to do my bachelor's degree," Murumets explained in an interview with sTARTUp Day.

"That's why I entered the faculty of electronics and telecommunications at TalTech, and then there were big plans to do a master's and a doctor's degree. But that's not how it went, and in recent years I've kept growing through work and various programs," summarised the young entrepreneur of the year.
Jaan Hendrik Murumets answered the following questions:
What questions should both young people and parents ask themselves to find their calling and understand what they want to do in life?
I would recommend researching what can at all be done and reading about other people's experiences. When I graduated from high school ten years ago, I had no idea what jobs were available. Now we all have one great rectangle to access information from around the world, and it definitely makes the choice easier.
How would you explain what Krakul is doing to a small child?
The most honest way of explaining would be to say: I make things that make beeping noises and have flickering lights.
As IoT has become so commonplace, we don't think of it as a separate thing anymore, but as something that is part of our daily life.
When a Tartu resident travels to Tallinn by train, he leaves his bike in the bicycle parking lot in front of the train station. It's free and a very natural thing to do. It's the same with iPhones – at first it was something completely new, but now it's just a phone.
In other words, we are so used to it that even children understand the concept of hardware being connected to the Internet.
Many businesses, products and services are born out of a personal need, concern, or problem. What is the story behind the creation of Krakul?
We probably don't have a job other than a mechanical engineer that I wouldn't have filled myself. But my childhood friend, Markus Järve still 100% founded it, and I don't want to take away any honour and fame from him.
However, behind the establishment of Krakul was the need to solve someone else's problem. That said, Krakul was initially founded to make electronics for Bikeep and Threod Systems.
People have different fears and anxieties. What is your biggest fear as a young entrepreneur?
They are difficult to rank. My fear number two is dragging down long-term customers. But my biggest fear is still the subjugation of my colleagues.
We have such a pleasant, competent and motivated team right now, and the scariest thing would be if I did something so wrong that it would be lost. I am well aware of the tremendous moral responsibility towards everyone, both shareholders and every colleague.
And how does a young entrepreneur like you deal with that fear?
I just spoke to Markus yesterday (the founder of Krakul) and he said that the only way to fail is to give up. As long as I work hard, give my all and bring others with me, I can't fail.
Krakul has grown very fast and without any outside investments. Why have you never raised money?
We have never looked for investments, and there has always been a feeling as to why should anyone want to invest in us. We have managed to do it on our own so far, and only now are we getting the feeling that we have something that can go a long way.
Of course, it would help if there was more money and, above all, smart money, or good advice. But since taking an investment is sometimes even more permanent than marriage, one should be very careful.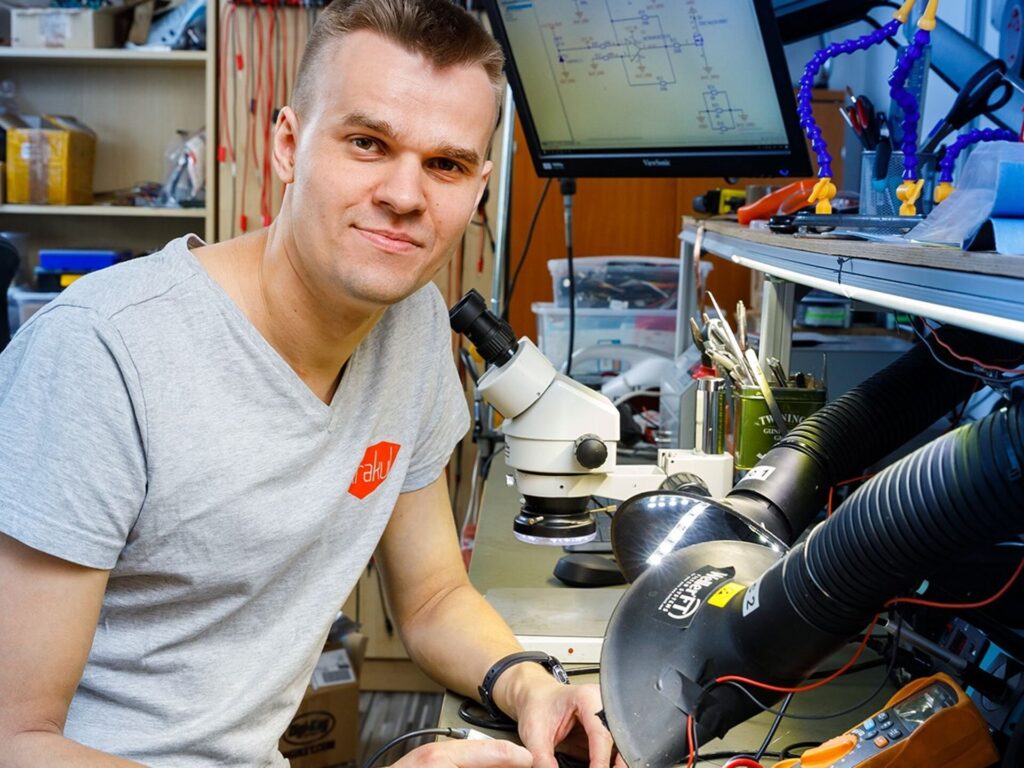 Have the uncertainties and the COVID-19 crisis-affected Krakul's business, and how? What are you doing differently today when compared to March this year?
We have indeed begun to pay more attention to financial management.
In the spring, we scrutinised finances and restructured some of our costs. This is not a euphemism for letting people go. On the contrary, we have all the people still staying with us, and I am very proud of everyone.
Instead, we realised how important it is to get costs under control and know exactly where the money is going.
You have been a mentor in several programs and contributed to the development of the new generation of entrepreneurs. Should every young entrepreneur have a mentor? Do you have mentors yourself?
I started liking mentoring when I was still seeking advice myself. Everyone has their own unique experience, and it was in this environment that I began to feel that maybe I was an entrepreneur now, because so far, my thoughts have been right. It inspired a lot of confidence.
It is said that the work of a manager is quite lonely. Very few people can participate in a conversation in a way that it makes the other party feel understood. That's why mentoring is great – you can talk to people who have similar experiences and who understand these downsides better. And I believe we all have mentors because no one does anything alone or in isolation.
What has been the most significant accomplishment of your career?
As of today, we already have 17 people who are all hard at work and know what to do and how to do it. This is probably the most significant accomplishment for me.
Figuratively, if two and a half years ago, Krakul just moved out of its parents house, then by today we have officially reached complete independence.
Have you encountered situations where you felt that you had utterly failed, but later something excellent and successful grew out of it? Do you have your favourite failure story?
I have a very intimate story about a Vietnamese client because it combines excitement, drama and exotic lands.
So we built the device, wrote the code, did the tests and everything worked. After a few months, the customer started to complain that there was something wrong with the equipment. Since the problem could not be solved by video call, we finally flew to Vietnam and were there for two weeks until our highly talented colleague Kristjan found out the mistake.
The problem was essentially that the battery wires ran incorrectly over the antenna. We wrote a guide for the client and came back to Estonia. We thought we had done everything right, but because the customer was responsible for the mechanics, one small change went unchecked, and that's how the problems arose.
What new belief, habit, or habit has improved your life the most in the last five years?
I have consciously taken a lot more time to look for people to talk to about their experiences. I encourage everyone to communicate openly; I have very much benefited from it.
Another great habit is working out in the morning. I work as much as I want or as is needed, but after that, I never have to worry about working out. That's also why my colleagues and I started playing tennis on Tuesday mornings at 8 o'clock.
Name one new thing you are currently learning or practising?
I practice the skill of being an interviewee because it's a whole new thing to me. Another issue that I have been working on a lot lately is financial management.
What tabs or apps do you currently have open?
I had to reboot my PC today, but on average, I have about eight windows and an endless amount of tabs open. I currently have tabs open for Scoro, EAS web page and news. It's not interesting at the moment, but usually there are many articles that I promised to read but have so far not started. And other work-related matters.
If you had one superpower as a young entrepreneur, what would it be and why?
I'd like to have the ability to rest for two hours in one hour. At a particularly mature age, I have begun to realise that my body is not indestructible, and it has caused me a lot of discomfort.
What are you most excited about when you think about the future?
I would like to be older and wiser already.
Why is it currently the golden age for Krakul?
If we look at the growth of the sector and where the world is heading, it seems that we were in the right place at precisely the right time. There were no such possibilities 20 years ago, but today connectivity, infrastructure, computer performance and batteries are developing rapidly. It seems that seven years ago, we accidentally ended up doing the things that have become a hot topic in Estonia and globally by now.
For example, Microsoft has primarily been a software company, except for the Xbox, but now they have started making the Surface series. Google is the world's largest advertising agency, but now also sells phones. We got in at the right time and even to the right place, because the Estonian electronics industry is vast – it accounts for almost a quarter of exports and is one of the largest employers in the sector. So we have all the resources right here in Estonia, to do something that is just starting to boom.
On this note, Jaan says thank you for being awarded the Young Entrepreneur of the Year award!