Micromobility is redesigning the urban space. As cities become more congested, many of us seek out affordable, efficient, and eco-friendly ways of commuting. While new options are entering the market, the tried and true bicycle has gained more popularity amongst commuters in recent years. Bikeep has been supporting this trend by providing secure, convenient, and cost-effective bike parking since 2013.
Founded in Estonia, Bikeep's product line now includes secure bicycle parking, e-scooter parking stations, and long-term bicycle storage lockers. Being in step with the micromobility market, their entire product line includes charging capabilities for the growing group of e-bike and e-scooter riders. With a clear focus on convenience and security Bikeep racks are equipped with RFID card readers, loudspeaker alarms, and galvanized steel bars that lock bikes from the wheel and frame. Each parking station is equipped with a surveillance camera, and the status of the racks can be monitored through a connected internet network.
If we sound like we're fans, it's because we are!
Krakul has been Bikeep's development partner since pretty much day one. You could say we've grown up together — we even shared office space in our baby startup days. Over the years we've collaborated on several projects in different capacities from making their development operations more efficient with research reports done by our field experts to designing and developing electrical systems for their products.
Let's walk through one of our classic Bikeep – Krakul collaborations.
"Working with Krakul is easy. But that's what I always say because we've worked together for so long."

Making smart bike parking smarter
When Bikeep was ready to update their existing smart bike parking stations in 2020, they turned to Krakul for our in-depth understanding of their products and capabilities to deliver modern IoT solutions. While Bikeep could manage all the software aspects, we stepped in to deliver on the hardware aspects.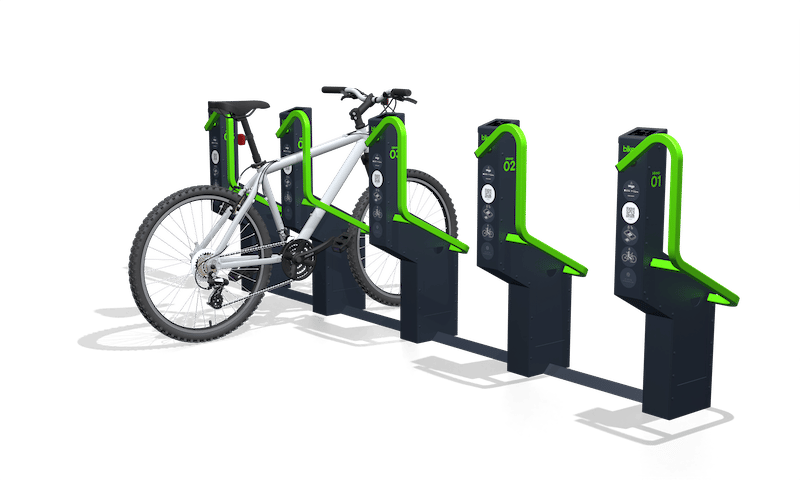 Bikeep's redesigned bicycle parking station with Krakul electronic hardware design
Bikeep was in a great position to redesign its flagship bicycle rack. They had plenty of lessons learned from their products in the field, we had contributed to several iterative upgrades on the previous model, and new tech advances made it the right time to innovate.
The original project goals were to create a more compact version with new features. Once we started analyzing how to achieve those goals, we understood that the new design could also be more efficient and cheaper to produce. Plus, it would allow Bikeep to connect more racks — creating larger bicycle parks.
Bikeep's original bike rack needed upgrades in a few aspects plus an electrical system revamp. The original units were difficult to assemble and deploy in the field since they had many different electronic components and required several wire harnesses. At that point, Bikeep had a lot of experience with installing their stations, many of which were in areas with limited access to power. That meant that the power going to the racks needed to be more efficient to last longer on battery.
Krakul was also responsible for other electrical components of the bike racks, including the smart unit, which is responsible for IoT communications, like reading RFID cards; user feedback and interface, like blinking lights; and an electromagnetic lock.
We knew this was a design and production challenge, but having a history of collaboration we were confident that we could help. The project resulted in the delivery of the new Bikeep lock system which is leading the company's expansion across three continents and 21 countries.
Every project done with customized collaboration
We don't have an identical, step-by-step guide for every project; it's customized for each request and each client. Krakul leverages every engineer's knowledge of all the products we contribute to. So while Bikeep had a single Krakul contact person to streamline communication, they also benefited from access to our full resources across different areas of expertise.
The overall Krakul process involves four phases of product development:
Business and analysis

Development

Manufacturing

Support and lifecycle management
In this case, Bikeep knew their flagship product needed an update, but the methodology and priorities were decided together. From there we were able to determine timelines and check-in points.
"The hardest part of any collaboration is building trust. With Bikeep, we had that right from the start."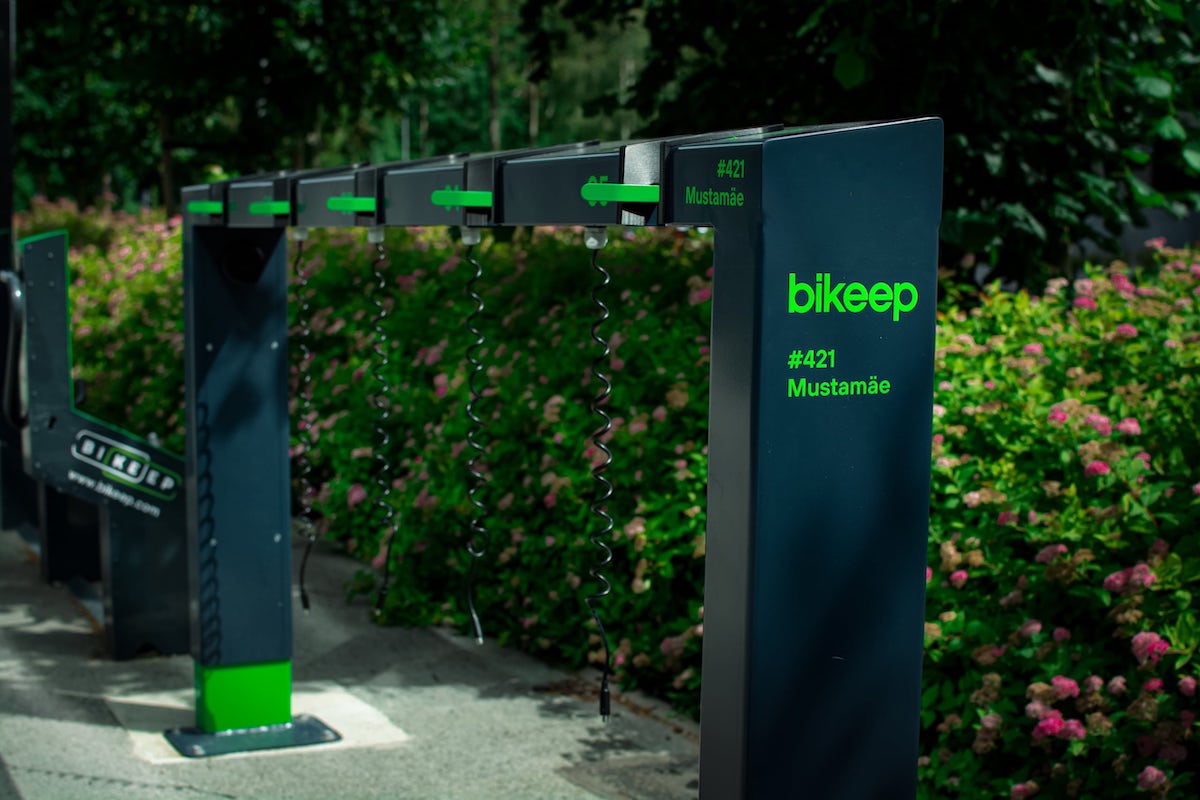 Through the development phase, we tested many prototypes. Luckily the challenges we met happened in this phase. Since we started the project in 2020, one constraint we had to work through was related to the component crisis during the pandemic. While there were difficulties in finding alternative components, we managed to come up with options that would suit our design plans and general requirements.
Another challenge we needed to work through was related to electromagnetic interference or EMI. Since we were now designing a product with more capabilities but in a smaller frame, there was too much noise radiating from the device. Thanks to our engineers' experience, we were able to solve this issue quickly.
With a new low-power design, we went through several iterations to get things just right. This is normal in the development process. As you go through R&D, you navigate through design, manufacturing, testing, and analysis, to then return to adjust the design until the problems are ironed out. 
"At Krakul, we think about the tech. That is our value proposition. The client comes to us with an idea and we brainstorm how we can achieve this together. We have the specs in the development phase, but things change and there is a lot of back and forth. This is normal; it's how we reach our end goal."
Overall, the long-standing partnership between Bikeep and Krakul has led to many small- and large-scale successes. We are happy to help them provide micromobility parking solutions that cater to the market's needs and promote a greener, healthier, and more sustainable lifestyle.