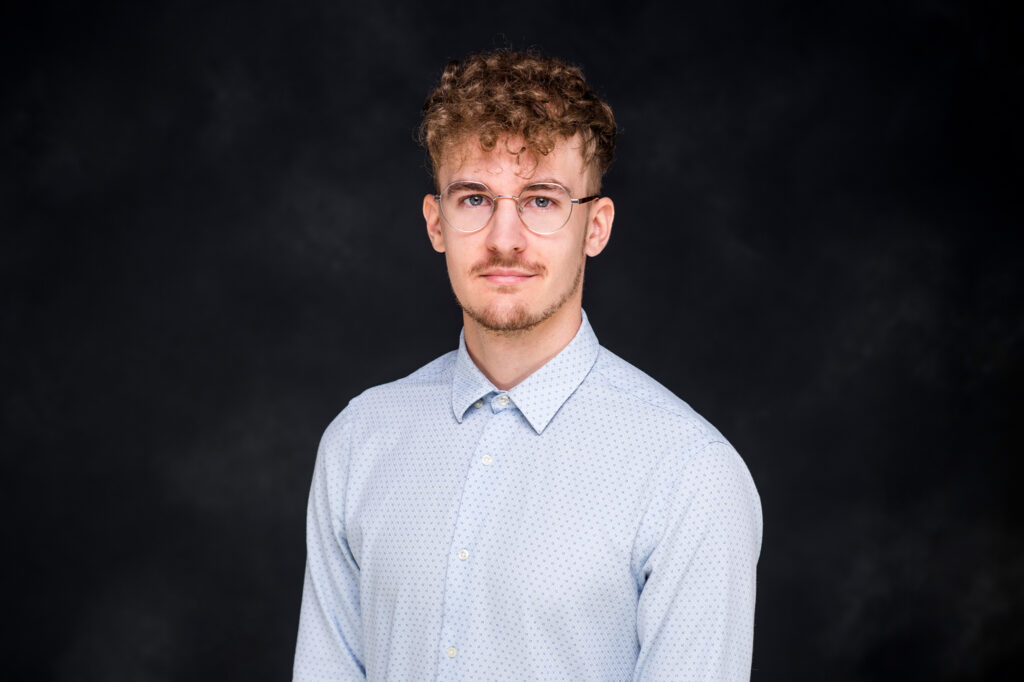 Krakul Team: Uncovered is a series of blog posts helping you understand who are the people behind Krakul.
Building electronic solutions involves a lot of embedded systems engineering, which is why our team consists of many embedded systems engineers. One such expert is Kaarel.
By now, Kaarel has worked in the field of electronics for over a year. He also has a bachelors in electronics and telecommunications degree from Tallinn University of Technology.
As follows, here's a short interview with Kaarel in which he better describes his role at Krakul, as well as what embedded systems engineering actually involves.
What does Kaarel do at Krakul?
I'm an embedded systems engineer. Embedded systems are a combination of electronic components which have clear functions while they also perform the tasks required by the uses, usually with the help of a microprocessor. Embedded systems help solve many problems, automate tasks and make everyday life more comfortable. 
My job at Krakul contains everything related electronics: design, research, soldering and PCB maintenance. All that results in an actual product. Most of my time is spent at a computer desk. When a designed PCB arrives from the factory, I get to do the functionality verification, which lets me go away from the computer for a while. A few times a week, I also do minor soldering tasks.
What does Kaarel's workday look like?
It very much depends on what projects I am currently working on. If there is a project in the development process, then usually I start by making electrical diagrams. Once the diagrams are done, I'll start drawing the circuit boards. If we are compiling schemes, each part of a scheme can take a whole workday (depending on the severity of the scheme). It can be monotonous at times, but again fascinating since you never know what obstacles you might encounter. 
I deal with specific things, either build a scheme or draw a circuit board, if necessary, repair the plates. Out of all the projects we have done, one of my favourites was a smart chessboard. In a nutshell, we designed a very large circuit board, in which the touchscreen interface allowed you to see how the chess pieces move on the table from your phone via WiFi or Bluetooth.
What does Kaarel like the most about his job?
I love challenges. If you're in the research phase and understand how things should function, then during the development you might get numerous unexpected obstacles which you wouldn't have known to think about beforehand. But you have to figure out a way to overcome them. The biggest motivator, of course, is when you can see that the circuit board or device you made with your own hands works and is deployed.
I also like that projects fundamentally vary from one another. So you never know what you are going to do next. You definitely won't get bored.
What are some of the biggest challenges in Kaarel's job?
The most challenging are the fields and industries that you have no experience with. Within the framework of some projects, situations may arise where you don't feel confident in your abilities, or a specific problem might require an unorthodox solution. To meet the challenges, you need to learn new skills continuously.
What skills does Kaarel's job require?
A cool-head. If things don't come out right away, you shouldn't give up, but push yourself until you understand why things don't work. If you have an understanding of why something isn't working, then that's the key to succeeding in the second time. I believe that analytical skills are also essential. Also, when repairing different circuit boards by soldering, then you need a firm hand and a precise eye.
Why did Kaarel choose to study electronics?
When I finished high school and needed to apply to somewhere, I had no clue what I wanted to do. But the description of electronics and telecommunications course and the possible careers in the field seemed interesting. 
As a kid, when I got a new toy car, then the first thing I did was open it up to see what's inside and what makes it work. I was also very interested to see how this magical box called "radio" works and how is it possible, that when somebody speaks from far away, I can still hear him at home. When I opened different devices then I, of course, didn't really understand what's happening on the inside. So the need to understand what makes electronics work, is what made me study electronics.
Why would Kaarel recommend studying electronics?
Electronics is a field, where in addition to just thinking, you can also have hands-on experience with any of the projects. The field is incredibly challenging, so if you like challenges, I'd recommend studying electronics. You will acquire excellent theoretical skills from the university, which is the foundation for the more practical side. As an engineer, you have a whole spectrum of different career choices.
Do you also want to be featured in Krakul Team: Uncovered? Contact us, and we just might find a suitable position for you in our team. Until that, follow us on LinkedIn and Facebook.