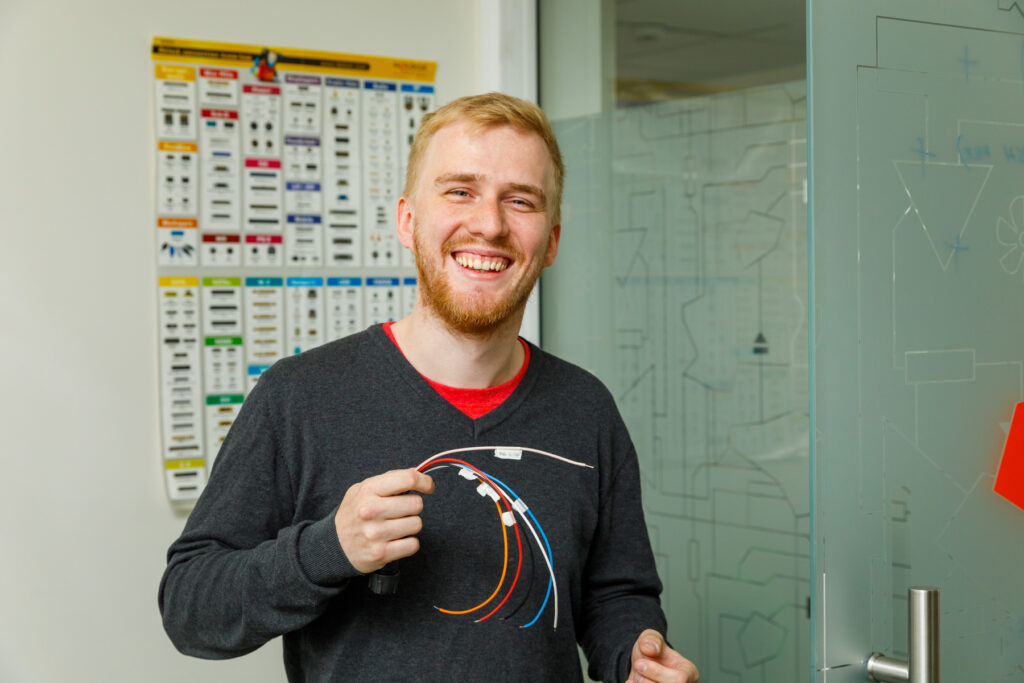 Krakul Team: Uncovered is a series of blog posts helping all of you understand who are the people behind Krakul.
Every project that Krakul's team helps to build needs an R&D team lead who pulls the team together and ensures that everything goes by the plan. Erki is one of such people in our team, who's actively programming electronics himself as well.
Before joining us, he had already worked in the field of electronics for five years. Also, he has a bachelor of electronics and bionics degree from Tallinn University of Technology.
As follows, here's a short interview with Erik in which he better describes his role at Krakul, as well as how he helps our clients to come up with awesome R&D projects.
What does Erki do at Krakul?
I help to build electronic devices that help our clients to create interesting new businesses, using the latest IoT developments. For example, when a client had an idea to build a smart bike parking solution, then I was one of the team members that helped to make that idea into a reality.
What are some of Erki's daily tasks?
My main task is to manage our team's work – this includes tracking who is working on which project, managing workflows, and giving our clients overviews of recent developments. However, I still actively program electronics myself as well. 
Also, as we're responsible for our designed devices, then we frequently go on-site to provide support.
What does Erki like the most about his job?
Our projects are completely different from one another, which makes our daily tasks highly variable. Even if a client comes to us with an idea similar to our previous projects, the end-product will still usually be something unique. One can't just hope that your previous skills are sufficient; you always have to learn new skills and industries. And this keeps it all fresh at all times.
What are some of the biggest challenges in Erki's job?
Making decisions – since one task can have over ten different approaches, then I have to decide what is the most optimal solution. And be accountable for it. Wrong decisions can generate a lot of expenses for our team and our client. Knowing this, I do my best to analyse everything thoroughly to make the right decision right away.
What kind of skills does Erki's job require?
Persistence and a deep interest in electronic devices. But the good thing is that it doesn't matter how complicated anything initially seems; after a few months of learning and testing, everything becomes much more clear and actionable.
Why did Erki decide to study electronics?
My older brother already worked in IT, dealing with web sites and servers. It also made me want to study IT, but my brother's job did not excite me. On the other hand, electronics seemed like a perfect fit.
Why would Erki recommend studying electronics?
The most exciting thing about electronics for me is that somebody will be using my product in real life, not just virtually. Electronics offers a lot more hands-on experience, and the possibility to interact with your creation in the most direct way possible.
Do you also want to be featured in Krakul Team: Uncovered? Contact us, and we just might find a suitable position for you in our team. Until that, follow us on LinkedIn and Facebook.